CLICK ON IMAGES TO ENLARGE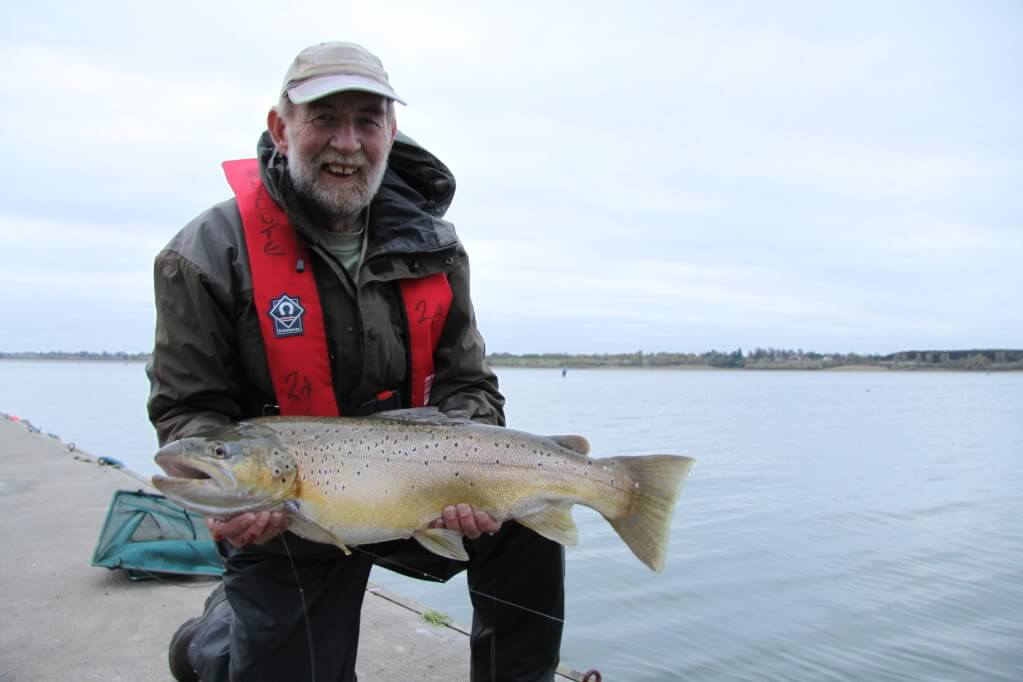 Fly fishing at Draycote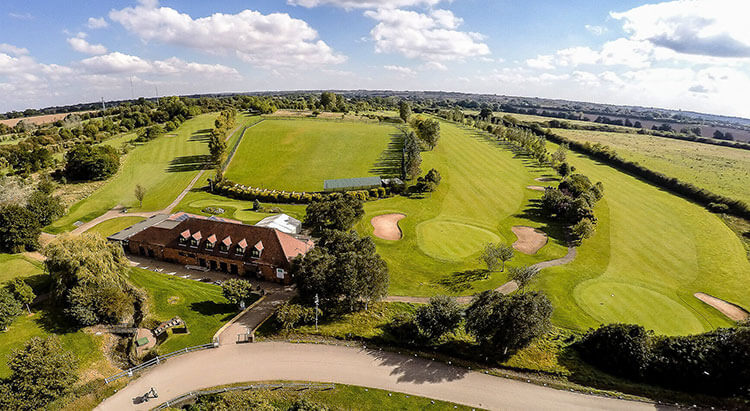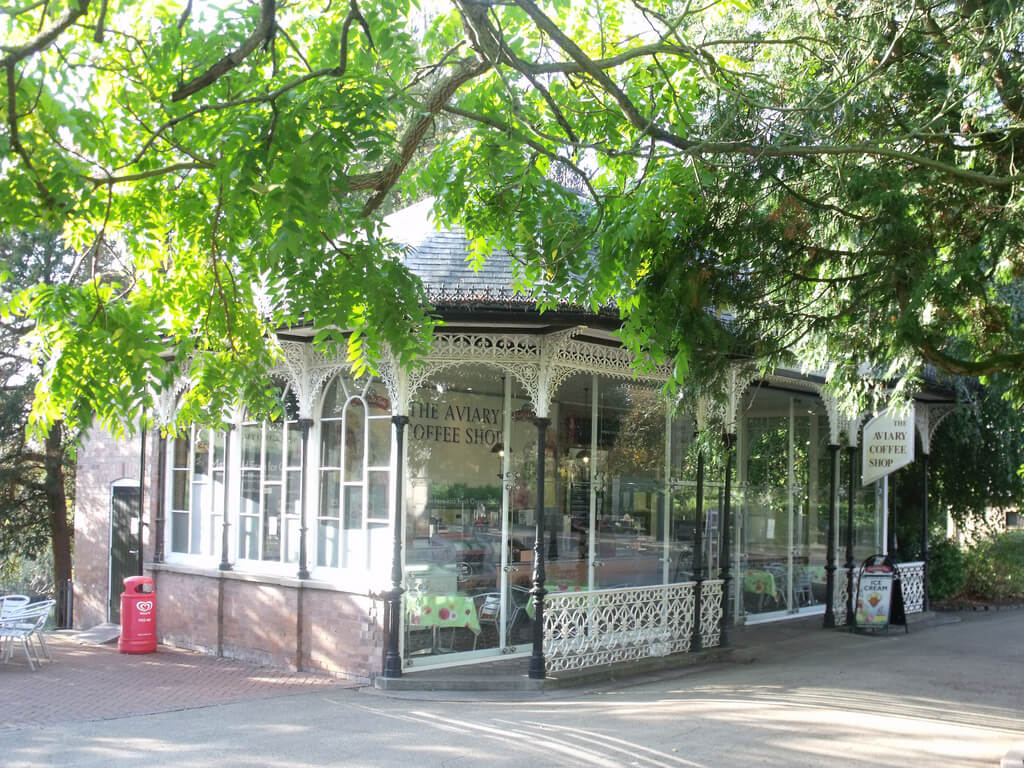 The Aviary Cafe, Jephson Gardens Leamington Spa Elliot Brown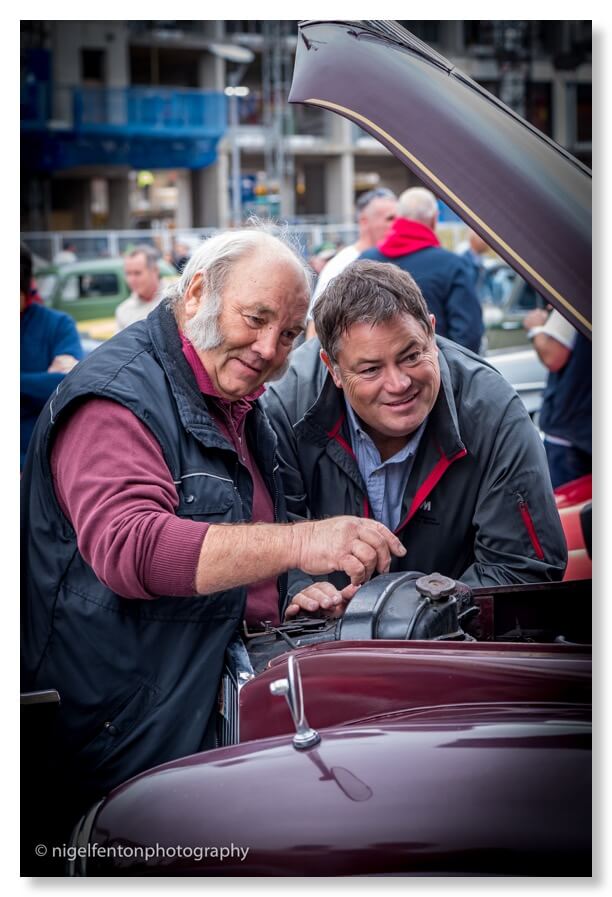 Car and Coffee morning at Coventry Transport Museum Mike Brewer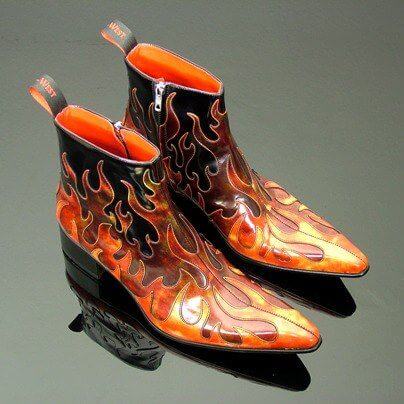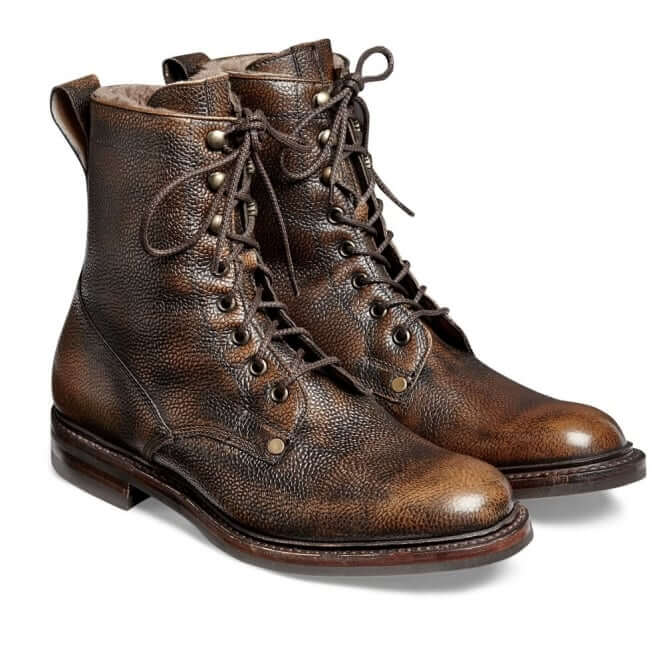 Rub off grain fur lined derby boot at Joseph Cheaney factory shop in Desborough
Attractions overview. Borrow our courtesy car and have a really great day out.
Here are 2 real time videos and 2 speeded up versions showing how to get to my premises in Smeaton Lane depending on where you are coming from:
Premises in Smeaton Lane coming from Brinklow or Stretton. (M1 junction 19 or A14 or from south/Fosse Way. 5 minutes in real time) click here
1 minutes speeded up version click here
Premises in Smeaton Lane coming from Ansty Direction (junction 2 of M6), 5 minutes in real time. click here
1 minute speeded up version click here
To access the page for a particular attraction that catches your fancy, just click on its name/link in this overview.
Or you can use this Before 'n' After custom map of the local attractions. Click on an attraction to go to my own page for it.
There are 4 really good campsites close by.
Half price and subsidised deals on hotels We work week ends and there are 3 local Premier Inns that do their rooms for nearly half price on Friday, Saturday and Sunday. Book a month ahead and it's even cheaper. If you are travelling a hundred miles or more, to show my appreciation I now have some subsidised deals on hotel, evening meal and breakfast. Check out my hotels and b and B page for details.
Borrow our courtesy car and have a great day out We have been in our new premises near Rugby (after 8 years in Newbury) since March 2008. We lend you our Peugeot 203 Quicksilver 2 litre manual, diesel, supermini estate to visit the great local attractions while we rustproof your vehicle. (Note, the car is not insured for you. Please get comprehensive day cover for around £20 here
Dogs There are some great walks for dogs nearby. You could do without the car and just walk all day along the canal, within walking distance of my premises. (see details underneath). If you want to take the dog in my car, bring a basket or a cage and the dog can go in the Honda SMX which has a van space in the rear. You will not be able to get day insurance though because it's a Japanese import. It will be third party on your own insurance. Let me know so I can get the Honda ready for you. (Just put "dog" in the "comments" section of my online booking form).
How to use the information of each attraction page
Useful information My idea in making this "attractions" section of my website was to put all the useful information I could find on a dedicated page for each attraction or group of attractions in an easy to use form that could be carried round with you on your smartphone when you visit my premises. We have coded these new (in 2018) pages so that they are "responsive" and smart phone friendly. On many of the pages there are several images. I was a little worried that these would slurp your smartphone data allowance but my developer suggested that if we just compress the images to the maximum this should not be a problem. So this is what we have done. If you don't have unlimited 4G, you may want to find WiFi hotspots in the places you visit (cafes, restaurants, museums etc) and I've put a list of wifi hotspots on each individual attraction page.
I won't be giving you a test! I have tried to give you the information to plan your visit to the attractions like a military campaign but only if you want to. You don't have to click on evey link and watch every video. I just want you to enjoy your visit and have a relaxing time. I won't be giving you a test!
Google maps and Trip Advisor links For the main shopping streets in the towns, I give you links to click on to reviews and photos on trip advisor and maps on google maps (scroll down for reviews and photos) as well as links to youtube videos. For a given street I will give you links to a "zoom in" which shows all the restaurants, cafes and shops in the street. Using these you can then click on an establishment to see its profile with photos and reviews. For many of them, there are dozens or even hundreds.
Scroll down, "toggle", zoom. For some establishments google even provides a panoramic view where you can toggle 360 degrees actually inside the shop or cafe. There will usually be a panoramic view of the street as well. At the risk of telling my grandmother how to suck eggs: take a little time to explore how these features work. For example, if you are a luddite like me you might click on an establishment and because there is only so much google can put "above the fold" you might miss the fact that there are dozens of photos of the food or dozens of reviews, the panoramic view tool, etc. You may for instance click on one of my google links and just see a photo of the establishment. But keep clicking on links, scroll up and down and you will see much more detail. If,like me, you are a bit of a technophobe, take time to learn how the google street view panoramic toggle works. It really is amazing.
Best videos I've tried to use the best, and most professional of youtube videos I could find and have shot some of my own as well. You might want to view these at home before you come - on your desktop or laptop in order to spare your data allocation if you don't have unlimited 4g. If a video is a bit shaky, it means that it was the best one I could find but in spite of being shaky, the content itself is interesting in spite of the poor production values. I have also shot videos of my own. Some in 2008 when I first moved here and some with my new 4G, High Definition Video Camera in February 2018.
Comments I have put a comments section on each attractions page so I would really appreciate it if you could leave your unbiased review of the attraction visited (Internauts who are not my customers are very welcome to leave comments too).
The Fosse Way
We are on the Fosse Way (old Roman road from Exeter to Colchester). It's not quite as straight as it looks on a road atlas nor indeed as straight as it would have been in Roman days. Sometimes for example, the road seems to come to a dead halt in front of a pub or hotel and you have to look really hard for the dogleg round the pub to see where the road starts again. The pub/hotel would of course have been a staging inn in days gone by and rerouting the road would have been a not so subtle way of getting the attention of the stage coach and its passengers and making sure they stopped there.
Brief overview of Attractions
There are dozens of great attractions which can be reached in minutes from my premises. Many of the attractions are right next to each other, ie. within a mile or two miles or sometimes literally adjacent and usually in the lovely and stress free fosse way corridor.
Breakfast
As soon as you have dropped your vehicle off at my premises I suggest that the first order of the day should be to have simply the best cooked breakfast you will ever eat at Malt Kiln Farm shop ,three minutes away. Here are some customers tucking in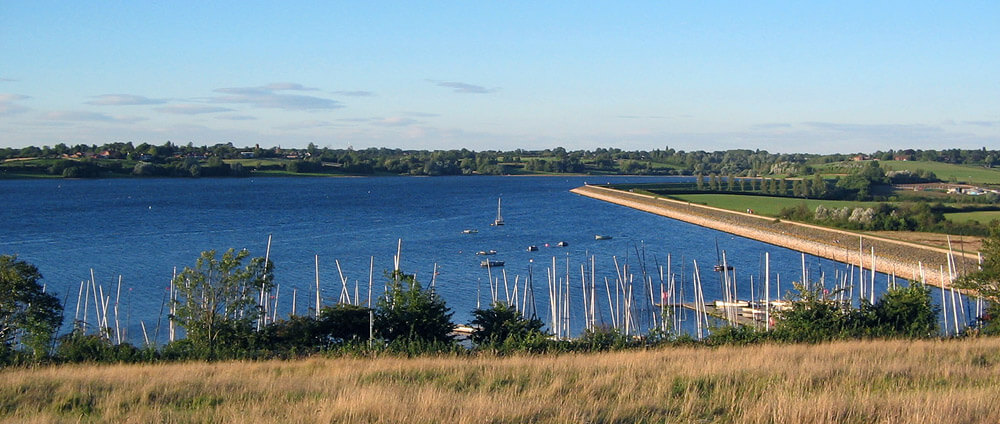 View over Draycote water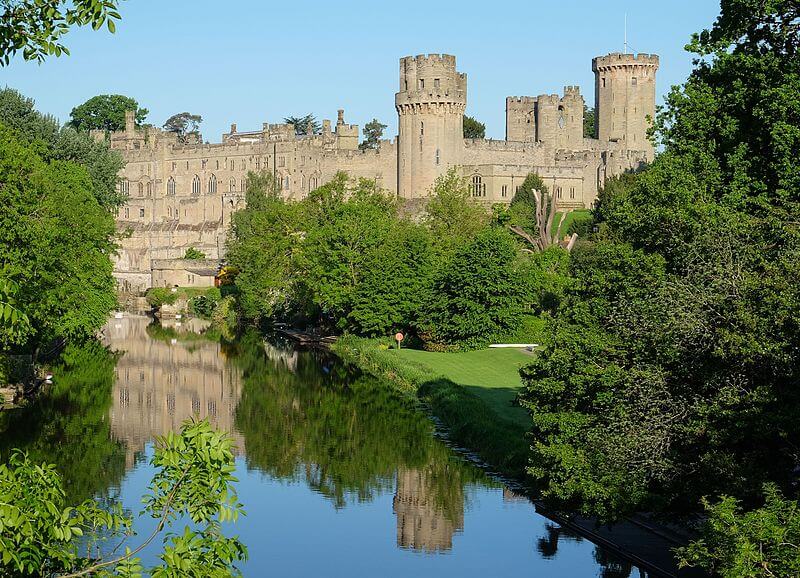 Warwick Castle seen from the river Avon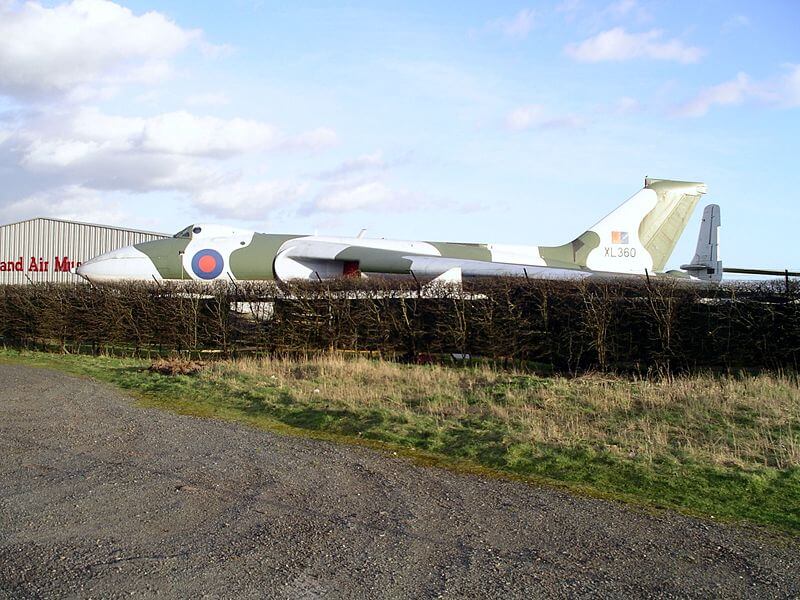 Avro Vulcan B.2 in Midlands Air Museum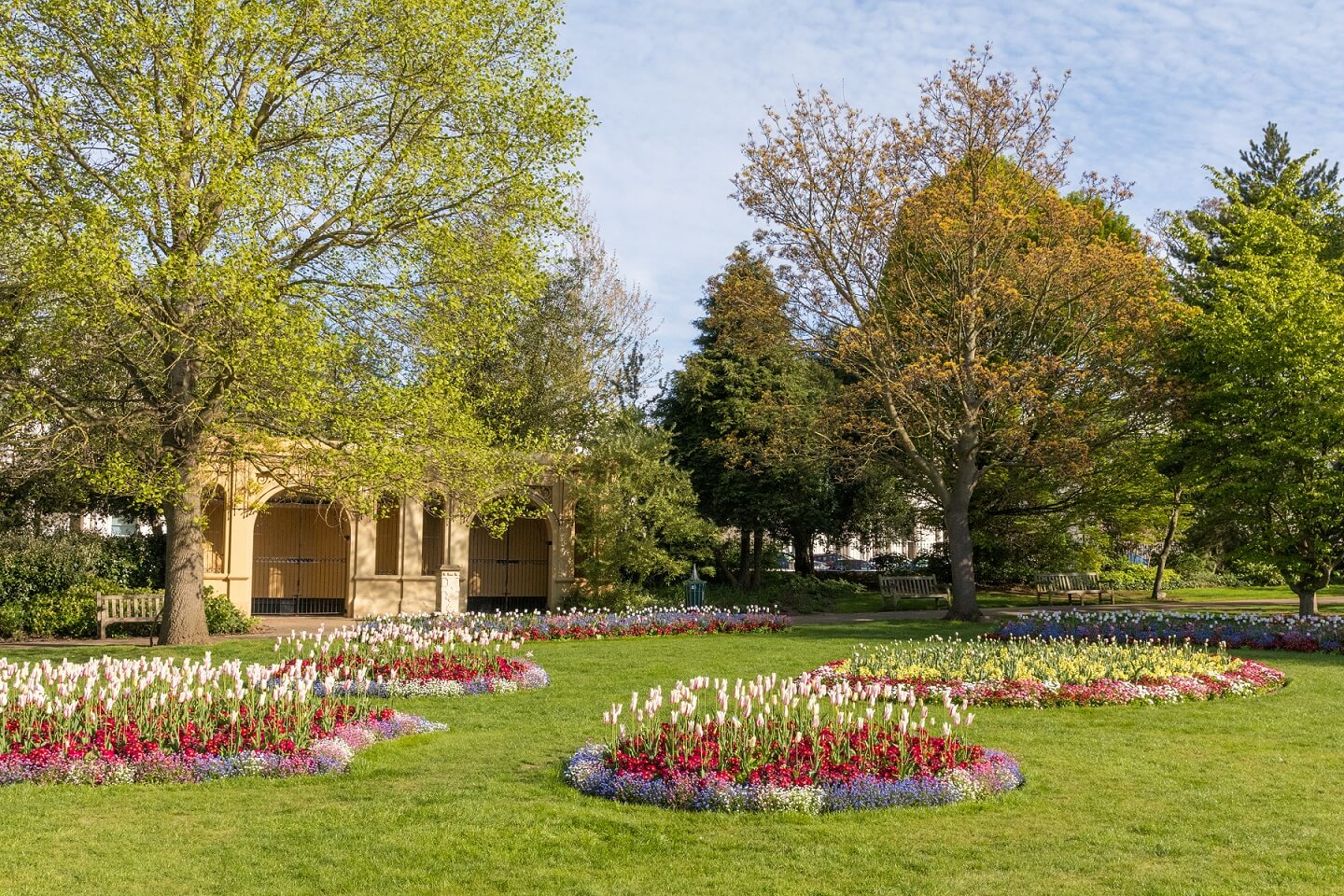 Spring flowers in Jephson gardens – Leamington Spa
Review of Jephson Gardens from Trip Advisor:
"Fabulous! Our whole family loved this not-so-hidden gem of a park. It kept delivering for us as we walked about the park. The wrought-iron gates at the entrance; the fountain; the many spectacular wooden sculptures; the Glass House; the bridge over the weir; etc.Our little boy and us just loved this place. A must-see!"